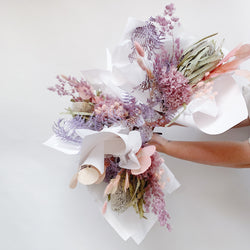 Roses Florist
Mini Everlasting Posy - Pastel
These mini posies are the perfect gift for any flower lover! A mixture of our premium and standard range of dried blooms - they are to be enjoyed for as long as you want!
Please note: Dried flowers prefer to be out of direct sunlight so they can keep their colours. Not to be placed in water.
Delivery calculated at checkout.